Futter-/Rastplätze für Vögel + Wildtiere / Feeding/Resting places for Bird + Wildlife
Kaukasus oder (ganz nach unten scrollen) Wildtier- und Vogelfutterplatz Armenien/ARM (World Land Trust)

Brasilien / BR

Antonina City Paraná State mitten im größten zusammenhängenden Atlantische Regenwald
Bulgarien / BGR

Rose Valley - Vögel
Dänemark / DK

Virum, in einem Garten, 15 km nördlich von Kopenhagen offline
Deutschland / D

Wettin/ST - Vogelfutterplatz
Estland / EE

Otepääm außerhalb eines Bürofensters (Arne Ader) - Vogelfutterplatz offline
England / GB

Church Farm Haccombe South Devon - Vogelfutterplatz
Lichfield Garden verschiedene Webcams
Loch Garden, Abernethy offline
The Lodge RSPB südöstlich von Sandy, Bedfordshire
Staffordshire von WildlifeKate Vögel und Wildtiere
Wild Meadow Somerset - Vogelfutterplatz
Frankreich / F - Vögel

Kanada / CAN

Ontario Vögel offline
Kleine Antillen Karibik Bonaire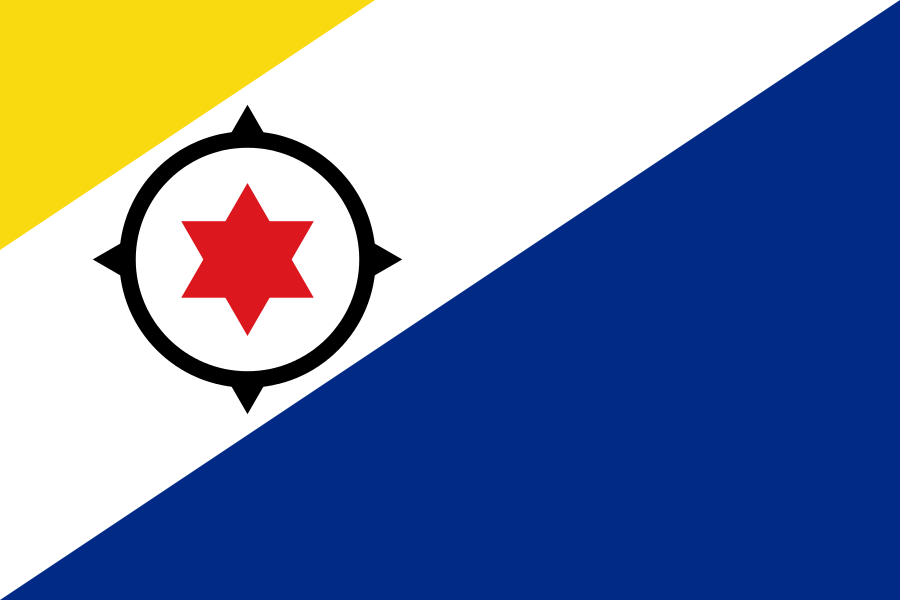 Futterplatz für tropische Vögel
Lettland / LT

Niederlande / NL

Emmen - Vogelfutterplatz
Norwegen / NO

Vogelrestaurant offline
Panama / PA

Panama Fruit Feeder El Valle de Antón - Vögel und kleine Wildtiere
Polen / PL

Solina Stausee oder - Vogelfutterplatz
Rumänien / RO

Sannicolau (deutsch: Groß St. Nikolaus) - Vogelfutterplatz
S-Afrika
Allen Vogelfutterplatz in einem Garten in Pretoria
Tschechien / CZ

Ungarn / HU

Veszprém eine der ältesten ungarischen Städte, diverse Webcams
USA

Carolina Greenville - Vogelfutterplatz
Florida Tallahassee - Vogelfutterplatz
Ithaca NY Sapsucker Woods Cornell Lab Feeder Watch - Vogelfutterplatz
Kansas/KS, Webcam 2 Webcam 3 Webcam 4 Webcam 5 Webcam 6 Little House Prairie Village - Vögel und kleine Wildtiere Facebook
North Carolina Asheville - Vogelfutterplatz
Northern Virginia - verschiedene Vögel offline
Oklahoma Edmond Okie Bird Cam - Vögel
Pennsylvania (SW) ca. 30 km östlich von Pittsburgh - Wildtiere
Texas Sabal Palm Sanctuary Natur- und Vogelschutzgebiet im Delta des Rio Grande, Cameron County, Brownsville, TX
Texas Wildfütterung Winnsboro, TX
Virginia/VA - Vögel
Wisconsin Upper Mississippi Vogel-Migrationsweg, Lake Onalaska, Brice Prairie
Brutplätze, Biotope, Nistkästen, etc.
Eulen / Owls (Strigiformes)
Bartkauz / Great Gray Owl (Strix nebulosa)
Mission Valley
Montana/MT USA

Kanincheneule/-kauz / Burrowing owl
(Athene cunicularia)
Cape coral / Florida

Washington State WA USA

Ost-Kreischeule
/
Eastern Screech Owl
(Megascops asio)
Austin Texas / TX 'Hoot & Annie', Brutzeit März/April

Austin Texas / TX in Bob's Garten (Backyard)

Clinton County Michigan MI USA

Eastern Pennsylvania "Dangle & Denise" USA

Houston Texas, TX 'Athena', Brutzeit März/April,

Schleiereule / Barn Owl
(Tyto alba)
Chula Vista "Hansi & Didi", Kalifornien CA USA Brutzeit Februar

Cornwall The Lost Gardens of Heligan GB

offline
Dorchester, Dorset GB

Drenthe Niederlande NL

offline
Edgartown Insel Martha's Vineyard, Mass Audubon's Felix Neck Wildlife Sanctuary MA

offline
Israel verschiedene Ortungen offline
Jackson St. Benicia Kalifornien CA USA

offline
Lafayette,

CA/USA

NestkastLIVE
Niederlande/NL

Oceanside
'Mel & Sydney', Kalivornien CA, USA Brutzeit März

Ooij
Niederlande NL

Otterwisch
seit 2014 brüten wieder Schleiereulen in der Otterwischer Kirche

Owl Channel
Ramona Barn Owls
Ramona, Kalifornien/CA

Riet Vell
Saragossa Spanien/ES

San Diago County
Kalifornien CA USA

Trabuco Canion (Starr Ranch) Schutzgebiet der Umweltorganisation National Audubon Society Kalifornien/CA USA

Schopfguggerli
Schweiz CH

South of San Francisco
Nördliches California Buchtgebiet "Romeo & Juliet" Kalifornien CA, USA

Slowakei/SK
von Nationalpark Velka Fatra zusammen mit PROFI-NET s.r.
Somerset Wildlife Trust "

Brenda und Boris" (ab Aporil) England/GB

St. Galler Rheintal
Schweiz CH

Texas
"

Casper & Dottie" TX USA

offline
Schnee-Eule
(Bubo Scandiacus)
Barrow
2. Link
Alaska 24/7
Steinkauz/Little Owl
(Athene noctual)
Beleef de Lente über Vivara webcams

NestkastLIVE Niederlande/NL

Yorkshire
England/GB

Streifenkauz/Barred Owl
(Strix varia)
Wappingers Falls NY

Lake Cheechobee Florida
/FL USA

(ab Dezember)
offline
Indiana
Indianapolis/IN USA

Waldkauz/Tawny Owl (

Strix aluco)
Estland
"Klara und Klaus" VLC-Player und Android I-Phone und I-Pad Archiv

offline
Kempten
Oberallgäu Germany/D

offline
Lorton Meadows
, Dorset Wildlife Trust Vereinigtes Königreich/GB

Waldohreule
(Otus vulgaris)
Missoula MT USA

UHU / Eurasian Eagle Owl (Bubo bubo)
Lettland
in der Region Kurzeme seit 26.01.2018

SWR Uhu Cam Germany/D

Beleef de Lente Niederlande/NL

Virginia-Uhu/Great horned Owl
(Bubo virginiaus)
Canoa Ranch Resort Green Valley,. AZ/USA

3 Eulen cam, Reno/Nevada/NV USA einzigartig: 2 Weibchen brüten nebeneinander, 1 Männchen bringt beiden Beute

Ellis Bird Farm "Ellie und Albert" Alberta, Canada/CAN

Südjütland Dänemark

New London "Ms Harvey" , Wisconsin, WI USA

Oklahoma City Alessondra's "Mr. & Mrs. Tiger", Facebook OK | USA

Houston "Rusty und Iris", beide sind blind auf dem rechten Auge, MN USA

Savannah Cam 2 Georgia/GA USA

VERSCHIEDENE VOGELARTEN / DIFFERENT BIRD SPEZIES
A
Albatross (Nordkönigsalbatross) auf der Halbinsel Otago, Taiaroa Head nahe Dunedin, Neuseeland/NZL

Alpenkrähen - Paradise Park, Cornwall/GB

Alpensegler WebCams / Alpensegler im Dachstuhl der Hebelschule / Freiburg

Auerwild auf einem Balzplatz in Võrumaa/Estland

Austernfischer brüten in Norwegen/NOR

B
Basstölpel Porto Venere Italien/I (März)

Bermudasturmtaucher (Pterodroma cahow) YouTube brüten ausschließlich an einer Felseninsel vor der
Bermudaküste Twitter Facebook

Blauracke (Coracias garrulus) in Lettland/LAT

Brautente (Aix sponsa) Kossuth County, Iowa/IA,

Brautente (Aix sponsa) Minnesota/MN,

Brautente (Aix sponsa) Smithfield area, North Carolina/NC,

Brautente (Aix Sponsa) West Richland area, Washington/WA,

D
Dohlen in Markt Wonsees

Dohlen in Litzendorf

Dohlen in Lichtenfels

Dreizehenmöwe (Rissa tridactyla) Dunbar Harbour, Scotland, UK

Dreizehenmöwe (Rissa tridactyla) Vardø, Varanger, Schweden, S

E
Eistaucher Bio Diversity Research Institute / Gorham / Maine/ME

Eistaucher (Gavia immer) Minnesota/MN USA

Eisvogelbrut in Wasbek

Eisvogelbrut in den Niederlanden/NL 'BroedwandCam1'=außen und 'Ijsvogelnest' = innen

Eisvogel Sitzstange (Eisvogel, Moorhuhn, Kanadagans, Graureiher, Stock-, Mandarinente, Otter Somerset/GB

F
Fahlsegler (Apus pallidus] SEO/Bird Life, Jeres de la Frontera, Cádiz ES

Flamingos (WWT)
G
Gelbschnabel-Sturmtaucher (Calonectris diomedea) Linosa (nahe Sizilien) I

Gryllteiste (Cepphus grylle) National Wildlife Refuge, Maine, Matinicus Island,

Graureiherkolonie in Dänemark/DK

Graureiherkolonie größte Graureiherkolonie in Estland/EE mit ca. 300 Paaren

Graureiherkolonie in Niederlande/NL

Graureiherkolonie in Norwegen/N

H
Höckerschwan brütet auf dem Fluss Waat (SK=Vah) in der Slowakei/SK

K
Kakadus Jeannie, Lola, Susi und Bingo / WebCam zeigt die Kakadus

Kalifornien-Kondor Devils Gate, Los Padres N. F.

Kaminsegler im Chaetura Canyon / Austin / Texas/TX

Kanadagans

(

Branta

canadensis

)

Kootenai National Wildlife Refuge Bonners Ferry, Idaho/ID

Kanadareiher (Ardea herodias) Anacortes, Washington/WA, USA

offline
Kanadareiher Horicon Marsh, Wisconsin/WI, USA

offline
Kanadareiher (Ardea herodias) Trevor Zoo Millbook, New York, NJ, USA

offline
Kanadareiher (Ardea herodias) Riverside Plant Minneapolis, Minnesota, MN, USA

Kanadareiher in Partnerschaft mit Chesapeake Conservancy, Maryland/MD, USA

Kohlmeise Erkrath ab März

Kohlmeise Universität Hohenheim

Kohlmeise Vogelschutz-Online e.V. Wettin

Kohlmeise ibn Wolfswil /Schweiz/CH

Kolibri Ponte de Ferro, Atlantischer Regenwald, Brasilien/BR

Kolibri [Phoebe] Orange County, Kalifornien/CA USA

Kolibri Futterplatz Patagonia Arizona/AZ USA Google Maps

Kolibri Futterplatz Studio City, Kalifornien/CA USA

Kolkraben Wellesley College, Massachusetts

Cam 1 | Cam 2 einer Kolibri-Futterstelle in Kansas

Kookaburra/Jägerlieste (Lachender Hans, Rieseneisvogel) Australien

Kormorane Brutgeschehen im Wasservogelreservat Wallnau (Fehmarn)

Kraniche Slimbridge (WWT), Gloucestershire – UK
Kraniche (Schreikraniche) Webcam zeigt Kraniche in Zentral Wisconsin/WI

L
Lachmöwe und andere Wasservögel am Oberen Zürichsee, Schweiz/CH,

offline
Löffler auch Löffelreiher genannt, Ungarn/HU

offline
M
Mauersegler Welterbe Bamberg

Mauersegler Burgwindheim Schloss

Mauersegler Erlangen St. Matthäuskirche

Mauersegler brüten im Kirchturm / Egerkingen / Projekt *Skytower*

Mauersegler Hans-Herrmann-Grundschule / Regensburg

Mauersegler im Turm Natur Museum / Oxfort University

Mauersegler oder Schwanberg Schloss

Mauersegler Suhl Stadt

Mauersegler brüten in ISRAEL

N
Natur Vogelparadies Natur- und Tierpark Goldau im wildromanischen Bergsturzwald von Goldau

Nonnenkraniche im Oka Biosphärenreservat

(mehr...) offline
P
Papageientaucher in Hornøya Vorzugsweise am Nachmittag zu sehen

Papageientaucher in Maine/ME

Purpurschwalbe Erie, Pennsylvania USA

R
Rieseneisvogel ("Lachender Hans") Kookaburra

Rohrdommel in einem Schilf des Bezirkes Tukum, LETTLAND/LAT offline
Rosa Kakadu WebCam Start > Kennwort siehe Website / Marl

Rosakakadu Cam Goulburn New South Wales, AU

Roter Sichler hübscher Schreitvogel

Rotkehl-Hüttensänger (Sialia sialis) Mendon Ponds Park in Monroe County, New York State,

Rotkehlchen Wildlife Gadget Man garden GB

Rotwild in Georgia, Nord Atlanta, GA, Lks Dawson, USA

S
Sapsucker Wald Teichkamera Ithaca, NY

Schellente (Busephala clangula) Finland,

Schreikraniche werden mit Leichtflugzeugen auf den Zug von Wisconsin nach Florida gebracht

Schwäne Gänse Gloucester Rushy bei Slimbridge GB

offline
Schwäne, Kraniche am Hornborgasee Schweden/S

offline
Schwäne brüten nahe Kopenhagen Dänemark/DK

offline
Seeschwalben und andere Wasservögel live aus Rapperswil

Seeschwalben Kolonie Insel Texel NL

Seetaucher New Hampshire, NH

See Webcam (Otter, Eisvogel, Moorhuhn, Stockende, Graureiher, Schwan) Wild Meadows, Somerset, GB

Seidenlaubenvoge Australien/AUS

Silberreiher Webcam in Madárleső

Strohhauser Platte D

offline
T
Tauben WebCam in Velten / Brandenburg

Teichrohrsänger in Attenborough / Nottingham

offline
Trauertaube Orange County, Kalifornien/CA, Brutzeit Januar

Trompeterschwan (Cygnus buccinator) - Maquoketa / Iowa/IA

U
Urdaibai Biosphärenreservat
Baskenland/Biskays Spanien/ES

V
Vogelpark Marlow in Mecklenburg-Vorpommern

Vogel Webcams in Glenham / NY

Vogelzug Operation Migration, Wisconsin bis Florida, USA

Vogelzug der Watvögel - Noarootsi Küste im westlichen Estland/EE

W
Waldrapp Tierpark Goldau, Schweiz/CH

Wanderdrossel Supsucker Woods, Ithaca, NY, USA

Wasservögel Murrysville Wetlands, Murrysville Community Park (MCP), Pennsylvania/PA

Wasservögel Memphis Tennessee/TN

Weißwedelhirsch Futterstelle Iowa/IA, USA

Wellensittiche Außenvoliere | Innenvoliere in Kleve

Wellensittiche in Privathaushalt (nicht zum Verkauf!) in Tulsa, Oklahoma/OK USA